Inside CJM: Our Executive Team
We are driven first and foremost by the quality of our people. The company has a seasoned team of executives, with an average of more than 30 years of experience in real estate management and development. The team is a cohesive group that has weathered multiple market cycles and is experienced in all aspects of the commercial real estate business. We value integrity, intellectual discipline, honesty and have a good deal of common sense. While the nature and composition of our business may evolve, the way we conduct our business and the quality of our people remains constant.

Senior Management Team: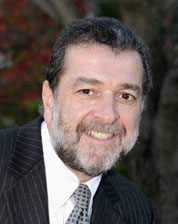 Eli Kramer has been a principal in real estate development companies since 1976, constructing over 6,000 units of housing in addition to developing retail and office space. He is the owner of CJ Management, LLC, a real estate management company that oversees the management of residential and commercial properties. His expertise includes a deep knowledge of the legal and business issues related to the acquisition and entitlement of residential units; infrastructure development, construction, sales and marketing, zoning issues and property management. He has provided advisory services to financial institutions and investors on distressed real estate assets nationwide.
Mr. Kramer served on the Board of Directors of Sun National Bancorp, Vineland, NJ from 2004 until its sale in 2018. Mr. Kramer was a founder of the Community Bank of New Jersey in Freehold, NJ, where he also served as Vice-Chairman of the Board for seven years. Prior to founding Community Bank, he was a co-founder and Director of Colonial State Bank, where he served for two years as Chairman of the Board. He has earned a Bachelor's of Science from Stevens Institute of Technology.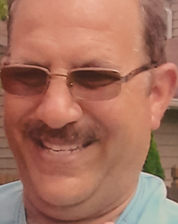 Fred Mosesman has been in the residential real estate development industry for over 30 years. His expertise includes operations, management, acquisitions, zoning/entitlements, residential construction, sales and marketing of thousands of residential homes. These properties include mid-rise condominiums, townhomes and single family homes in the New York, New Jersey and Pennsylvania region. From 1999 to 2007, Mr. Mosesman was the Executive Vice President and Chief Operating Officer for the New Jersey Division of D.R. Horton (NYSE: DHI), one of the nation's largest residential home builders. In this capacity, Mr. Mosesman was responsible for the day-to-day operations of the division. He has earned a Bachelor's of Business Administration in Accounting from Brooklyn College.
Tracy Kramer joined CJ Management in 2016 as its CFO. Ms. Kramer brings 17 years of experience, spanning the family office, private equity, banking, broker dealer, and public accounting industries. Prior to joining CJM, Ms. Kramer served as Controller for Julian Robertson at Tiger Management LLC, as well as Controller for William Mack at Solon Mack Capital LLC. Ms. Kramer began her accounting career at Arthur Andersen LLP before spending six years at BBVA Securities LLC. Ms. Kramer received her Bachelor of Business Administration in Accounting from Emory University in 1999.